About Peak English Coaching
Hi. Thanks for visiting my webpage. Since you are here, it's likely you are are thinking about working with an accent reduction coach or trained English speech tutor to help you speak more clearly, smoothly, fluently and confidently. As you know, an accent can be a positive part of your proud heritage and your unique expression. But if your accent is stronger than you would like, or if your pronunciation or other aspects of English speaking are getting in the way of clear, confident communicating, a professionally trained and experienced Pronunciation and Accent Reduction Coach can help.
I know it can be frustrating and discouraging when people have trouble understanding you when you speak, or when you still hear yourself make mistakes after years of speaking English.  The bad news is, some of those weaker areas probably won't correct themselves automatically over time.  The good news is, while there are no magic short cuts, with a professionally trained, experienced English speech coach, and with some motivation, the odds are good you can make noticeable improvements fairly quickly.
My name is Bryant, and my professional training is in this type of work. I've helped many people make real and sometimes life changing improvements to their English speaking, and I believe I can help you as well.
Here are the most common questions I get asked by prospective clients, and my answers to them, in case any of them are of interest to you. Feel free to skip any questions not relevant to you, and if you would rather go ahead and contact me about a free 20 minute introductory Skype meeting, please scroll down to the contact form at the bottom of this page. 
Can you tell me about yourself and your coaching?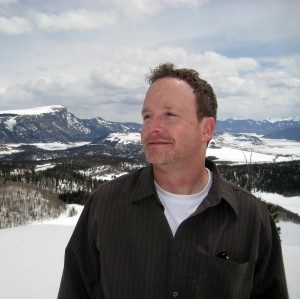 I live in Colorado, but I have Skype English coaching sessions with people from all over the country, and sometimes from other countries. I have a Master's degree in Educational Psychology, with an emphasis on Teaching English as a Second Language. I have taught ESL classes at the college level, and I have also worked individually with around 400 students and clients of all ages as an ESL tutor, as an English teacher and as a pronunciation and accent reduction English speech coach.
I specialize in helping you become more aware of the weakest areas of your English speaking, and helping you correct those habits in a methodical and effective way, so that you can speak more naturally, smoothly, clearly and confidently, and be understood more easily.
I work with software engineers, CEOs, and other business professionals, doctors and other health professionals, government workers and other adult professionals. I work with immigrants, green card holders, visa workers, graduate and undergrad students and sometimes with children and teenagers.
I coach via Skype, which I have found to be just as effective as meeting clients in person. And since neither of us needs to travel and I don't need to rent an office, it is also more convenient, efficient and cost effective than same location coaching.
What kinds of English learners do you work with?
While some of my clients are students, most are adult professionals who are already fairly fluent in English but who want to improve their remaining weak areas. Many of my clients have been in the U.S. for 10 or 20 years or more. They have realized they need an English coach or tutor to help them become more aware of and improve areas where they have less fluent speaking habits.
I'm just beginning to learn English. Do you think I should work with you?
No, I don't think I would be the best choice for you. When you are just beginning to learn English, there is so much to learn, it can be more cost effective to attend ESL courses in your area, or to work more often with a teacher with less training and credentials, who would charge less per session.  Also, my passion is helping fairly fluent English speakers become even more fluent, clear, and confident in their spoken English. This can be challenging and it can be harder to find good coaches who can help, so my work focuses on this.
I've been living in the U.S. for a long time, but my English still has some weak areas I wish I had improved years ago. Can you help me make improvements in those areas?
This is a very common situation for my clients.  I see again and again clients being relieved and excited as we work together to replace old, unhelpful speaking patterns with more fluent ones.  Some improvements will happen fairly quickly and some will probably be stubbornly slow, but it's definitely not too late to make progress.
Do you work with clients living in other countries?
Yes, I do sometimes.  You would need to be able to use PayPal to pay for sessions, and we would need to work out a time that works for us both. For clients in Asia, early to mid morning your time is possible if I have availability in my schedule.
How do you work with people?
The easiest way for you to get a sense of how I work with people is to schedule a free 20 minute introductory Skype session, to experience some of what I do directly. But briefly, most weaker areas in English pronunciation, articulation and speaking are due to the brain and mouth having learned habits or patterns that are not correct or ideal for English. In our work together, I help you recognize the difference between the old habit and the more standard and fluent way, and help you begin to develop new habits that are more in line with native English speakers.  We do this by practicing the correct pronunciation or speaking style, supported by you practicing in between sessions when you can, until the corrected speaking patterns becomes habitual.
What does a typical one hour session look like?
It depends on the individual client, but a typical session will usually include most of the following:
Reviewing pronunciation and other speech focal points from our last session.
Giving you a chance to ask any questions or mention any English fluency concerns that may have arisen since our last session.
Asking you to read a passage relevant to your career or that's of interest to you, while I correct mispronunciations and mistakes and help with intonation and other areas.
Asking you to tell me about various subjects, like  your work, and having some natural back and forth conversation, while I bring to  your attention and help you correct weaker areas.
Brief role plays of situations that you may face in your specific career or daily life, if you wish, such as job interviews, conversations with bosses or employees, talks you need to give to an audience, etc., to help you increase your fluent expression and confidence in those situations.
Reviewing some of the main points we worked on during the session.
Setting focus points and goals for exercises and practices for the days until our next session.
Can you help me with other aspects of English communication, like job interviews, giving presentations, writing work emails, learning idioms and common phrases, improving intonation and word stress, how to make polite requests at work, and other things I might want help with?
Yes.  My coaching is centered around your goals and needs, so we can work on every aspect of English that's helpful for you.
How frequently do you recommend clients have sessions?
Most of my clients have one or two sessions a week, depending on their schedule and budget. Some clients who are job hunting or hoping for a promotion, etc. prefer three times a week.  Now and then, clients inquire about an Immersive Coaching Intensive, in which we Skype two or three hours a day, 3-5 days a week, for 2-4 weeks.  I don't always have room in my schedule for this, but when I do, it can be a very effective way to make rapid improvements for those who feel this is a fit for them and who have the motivation, time and budget.
How long will it take? How many weeks or months do I need to work with you in order to improve my English as much as I'd like?
That's one of the most common questions I am asked, and unfortunately, no English coach can give you a solid, accurate answer in advance. Everyone has their own goals, their own propensity for fine tuning various aspects of their fluency in a second language, their own budget and time constraints, and their own ability and motivation level to do the practices and exercises between sessions.  On average, clients tend to work with me for around 8-26 weeks, once or twice a week. Some stop sooner and some stay with it longer. I can't predict what will feel right to you.
Every English coach has a different teaching style and once in a while a coach and client just aren't a good match for each other. If I don't feel I'm helping you make progress, I will tell you that. My goal is for you to improve, and if I don't feel I'm helping you do that, I will communicate that to you, so that you can find a coach who is a better fit for your situation, and I can work with someone I'm more helpful for.  This is rare, but it does happen occasionally.
Do I have to agree to a certain number of sessions or weeks? Is it like a program I have to complete?
No. Clients are always free to stop or take breaks whenever they wish. There's no preset program length.  I'm here to support you making good progress with your English goals for as long as it makes sense to you to work with me.
Do you give clients some practices and exercises that we can practice on our own in between our English coaching sessions?
Yes, practicing in between sessions is an important part of you making rapid progress. Some clients don't have time to do this, and that's okay too.  But new learning becomes a habit faster when you practice in between our sessions, and those who do improve more quickly.
How full is your schedule? Are you currently taking new clients?
The answer to that questions changes from month to month or even week to week. There are times I need to put new clients on a waiting list, usually just for a few weeks or less. When my coaching schedule is full, my advice is usually to find someone else and get started right away. It's too easy to lose motivation if you are waiting for a coach, and there are other coaches out there. I may be able to recommend one or two if you like.
How much are your Skype sessions?
Many experienced, professionally trained accent reduction coaches with Master's degrees charge $80, $90, or more for each one hour session with individual clients. Since with Skype I don't need to spend time traveling or pay rent for office space, I'm able to charge less for individual Skype clients than I would need to for in person sessions. My coaching fee for individuals is $60 for every one hour Skype session.
What if I want to meet you before I decide to have a full one hour session with you? Do you provide a free introduction Skype meeting?
Yes, I offer a free 20 minute introductory Skype session, so you can meet me, ask any questions you might have, and see a little bit of how I would work with you.
I don't like the idea of showing my face on video. Can I just use Skype audio or a normal phone call?
Sometimes clients would rather not show their face during the first free intro session. And once in a while, a client just feels more comfortable never being on video.  I don't mind if we try this. But sometimes when we are working on correcting pronunciation difficulties, seeing how sounds are being pronounced is helpful, and helps us make faster progress. So I prefer for us to be able to see each other if you are okay with that. Skyping can feel strange at first but it quickly becomes normal. But if you feel strongly about it, it's still better to work with an English coach and not be on video than to not work with an English coach at all.
Can we just work on the phone?
No, I don't work with clients with a normal phone call instead of Skype because it IS important for you to be able to see my face if I am correcting pronunciation, even if I can't see yours.
If we work together, how do I pay you?
You simply pay via PayPal after each session, the same day. As you probably know, PayPal is the most popular person-to-person online payment system. It's trustworthy and easy to set up and use.  You never need to pay me in advance.  PayPal will let you pay me with your U.S. bank account or with a credit card.
How do I schedule a free 20 minute Skype session?
If you would like to schedule a free 20 minute Skype session, please email me with the contact form below.
Maybe we will talk soon. Whether you work with me or not, thank you for reading about my coaching, and I wish you the best with your English goals. It's never too late to make significant progress!
-Bryant
English Pronunciation and Accent Reduction Coach
Contact Form